Acrylic painting is quite easy for beginners. Especially acrylic paints are great art supplies for beginners. Because water-based paints are easy to use. For create an easy acrylic painting on canvas, you just need some inspiration and painting supplies. In this post there are some tips and a list of easy acrylic painting ideas for beginners. Have a look!
Easy Acrylic Painting Ideas For Beginners
Here are some very simple acrylic painting ideas for beginners that would upgrade the craftsman in you.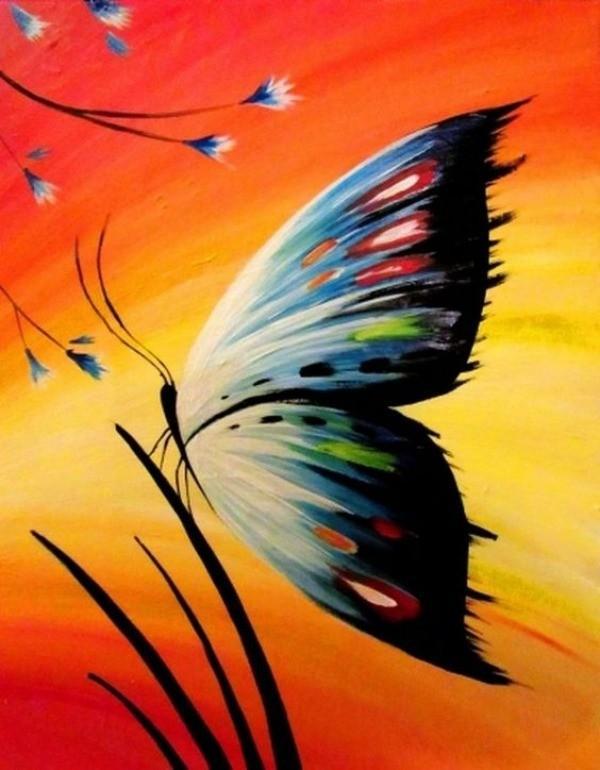 Next acrylic painting on canvas is flower. I think this flower very easy to paint because you just need basic acrylic colors like green, white, orange, black or brown. If you want to see tutorial of canvas painting forest you should check out easy acrylic forest painting tutorial for beginners.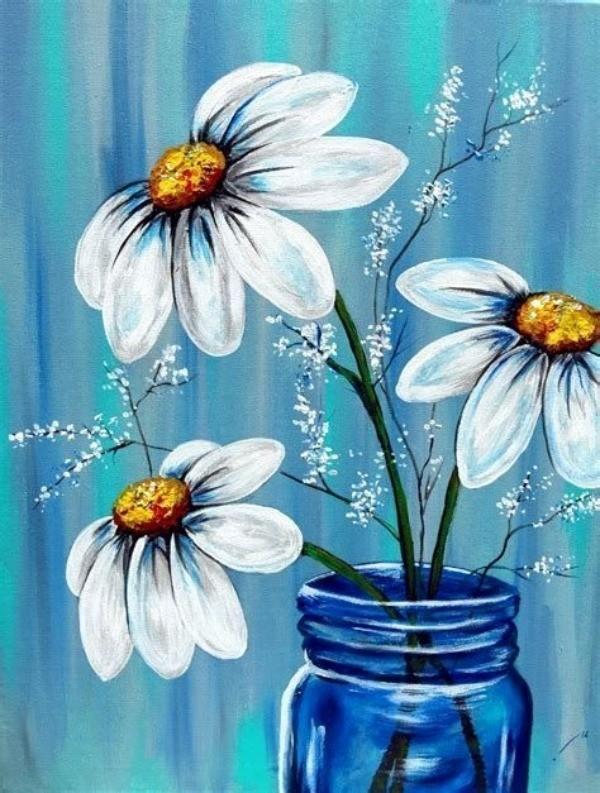 If you want to learn how to draw flowers here are flower drawing step by step examples.
Acrylic Painting Tips For Beginners
When choosing acrylic paint, choose a paint with a high pigment rate that fits your budget. Because poor quality acrylic paints dry slower and change color when dry.
Make sure your color before start painting with acrylic paint. you will not have much chance to change the paint while on the canvas. because water-based paints dry quickly. Mix paint first!
Don't forget to clean your brushes after every painting. Soap and water are an ideal cleanser. It can be difficult to remove the dried paint from the brush.
You don't have to spend a lot of money on brushes. But try to choose a quality brush. It is important to choose a brush because poor quality brushes are often poured. They may become unusable after several uses. I prefer you to choose synthetic brushes.
Do not compare yourself to others. Time and more apps will let you paint better. You can learn more acrylic painting tips from here.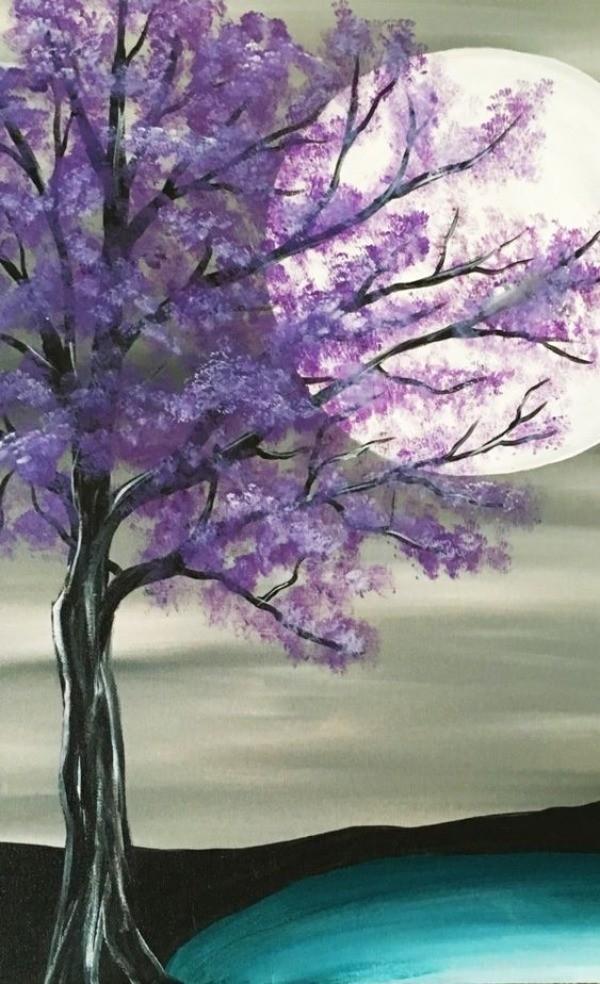 Acrylic Painting Essential Supplies
acrylic paints.
paintbrushes.(optional)
canvas
artist palette(optional)
rag/paper towels.(for cleaning)
cup or jar of water.(for cleaning)
soap (for cleaning)
varnish (optional)
Easy cat painting on canvas
Acrylic paint kinds
When buy acrylic paints, you need to know some differences. We can divide acrylic paints into professional quality and normal quality. Professional quality acrylic paints have high pigment level. Their color intensity it contains is high. There are usually more kinds of color scales. Also, their prices are higher than normal acrylic paints. I think quality of acrylic painting largely depends on the painter, not the paint. Keep reading for more ideas!